School Catering
ParentPay - Did you know?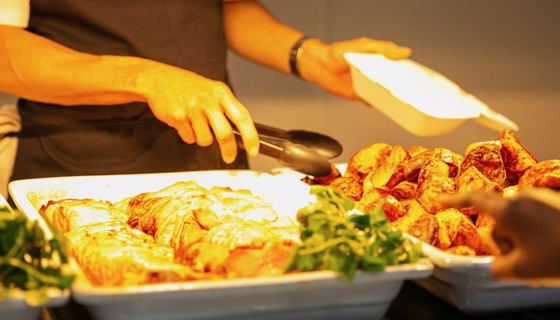 ParentPay is a safe and convenient online payment system. This reduces the time that students and staff spend loading money onto payment cards reducing the time spent queueing at coin loaders.
All parents and carers can set up an account online, view balances and even purchases made for individual accounts. If you are without internet access then you can simply use a PayPoint card to top up in your local shops or highstreet where you see the PayPoint sign.
click here to go to parentpay page
| service | times | location | who can use this? |
| --- | --- | --- | --- |
| Break time | 10.10 - 10.30 | Drama Hall (temporary) | Everyone |
| Lunch time | 13.00 - 13.45 | Drama Hall (temporary) | Everyone |
Environment
Driving efficiency
The school is serious in helping to reduce waste and landfill. Our food waste is kept to a minimum and the most effective cooking methods adopted to reduce energy consumption.
Concentrating on reducing food miles means limiting the number of vehicles delivering to site and where possible using re-useable crates for deliveries against cardboard boxes. Over recent years the "takeaway" culture has become part of our everyday life and this raises challenges for us. To assist in maintaining our "green credentials" where possible all our disposable products can be recycled or are fully biodegradable.