Safeguarding
Designated Safeguarding Lead/Mental Health Lead/Mental Health First Aider
Mr McRitchie (a.mcritchie.bch@osborne.coop)
Deputy Designated Safeguarding Lead/Mental Health First Aider
Mrs Neale (h.neale.bch@osborne.coop) - 07741 652 367
Every child has the right to be treated with dignity and respect – to be free from abuse and neglect. Brentwood County High School has established formal procedures, following recommended guidelines, to safeguard our students from harm, neglect or abuse and ensure our students are provided with safe and effective care that enables them to have the best outcomes.
Brentwood County High School takes safeguarding our students very seriously. We follow safer recruiting procedures and all our staff and governors are regularly trained on Safeguarding matters so they are equipped to identify and act on any concerns relating to:
Bullying
Cyberbulling
Racist, disability, homophobic and transphobic abuse
Radicalisation and extremist behaviour
Child sexual exploitation
Sexting
Substance misuse
Gang activities and youth violence
Domestic violence, sexual exploitation, FGM and forced marriage
Whilst concerns on any of these areas are extremely rare at BCHS, we are a telling school and provide many different mechanisms for pupils, their friends, family and community to report any concerns.
Any concerns about actual or potential harm, neglect or abuse will be treated with a high degree of sensitivity so that a child at risk will be protected. The nominated person with responsibility for setting procedures in motion if child abuse is suspected or reported is Mr McRitchie, Mr McRitchie is supported in this role by Mrs Neale the safeguarding officer.
From time to time students participate in school events and, because of our success, photographs are taken. These are used both in school publications and the local press. If you do not want your child to be photographed please inform the school in writing.
Policies
Harmful Sexual Behaviour/Child on Child Abuse
Anti-Social Behaviour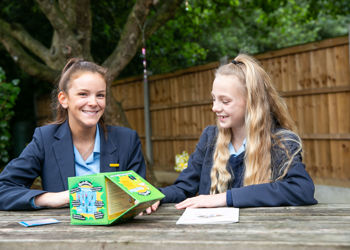 "Safeguarding Lead/Wellbeing Manager has been such a tremendous help to my son. Over the past few months, he has suffered quite badly with mental health. She has shown great support to both my son and myself through this time, constantly keeping in touch to talk and creating a structure for him at school. He really relies on someone to trust to talk too and this has been instrumental in his recovery. I would like to say a big thank you to the Safeguarding Lead for this continued help." (Year 10 parent)
"Due to our ongoing family issues, the wellbeing manager has continued to support my child through this difficult time with home visits and weekly call and this has made home life a lot more manageable." (Year 8 parent)