Study Areas
Sixth Form students have a choice of venues for their Independent Learning Sessions (ILS). The nature of their work may dictate where they choose to spend this time
The MEZZ

This is a dedicated Sixth Form area equipped with PCs, full internet access and printing facilities whilst its study cubicles help students avoid distraction. It is a silent working area intended for silent independent study.
The Study Cafe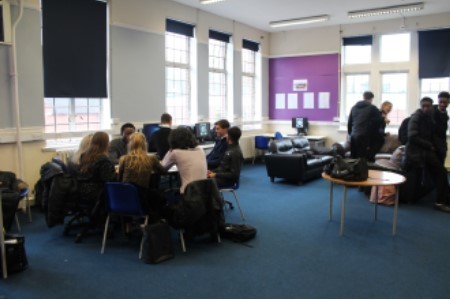 The Study Café is a collaborative area where ideas are shared and opinions formed.
Study Room 105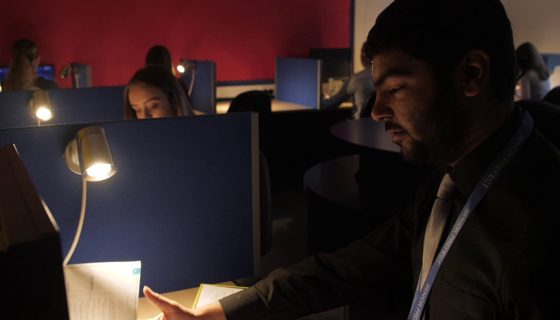 Room 105 is a group working area intended for students working on group projects where some discussion is required. It has limited PCs but plenty of workspace and plugs sockets for those students who prefer to work form their own laptops.
The Library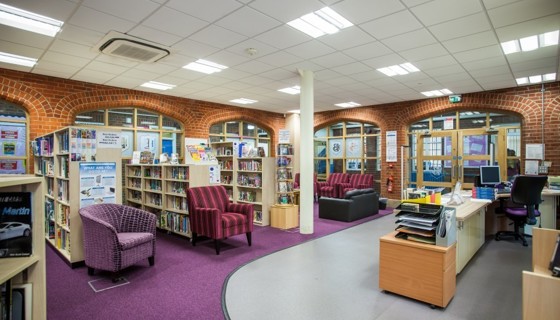 The Library is an environment conducive to study with computing facilities, large working area where study periods are timetabled just for Sixth Form. There is also a dedicated Sixth Form area available throughout the school day.
Sixth Form computer room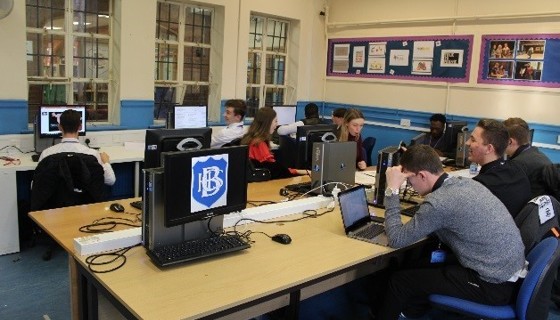 Opposite the library is the second dedicated sixth form study area equipped with PCs and a printer photocopier. There are 16 PC's with room for students with their own laptops to work. This is a quiet working area where whispered conversations are permitted and phones should be on silent.