Artsmark

At BCHS our approach to Performing Arts includes a focus on the development of cultural capital which enables learners to enhance essential personal social skills. They explore and understand the influences of social, cultural, historical, and political contexts. BCHS drama develops instinct, trust, inspiring the student to identify and develop transferable skills of teamwork, problem solving, compromise, communication, confidence, presentation skills and focus.
BCHS Drama inspires learners to take risks and challenge themselves to experience situations from any person or characters viewpoint.
Creativity is not just performance skills, music, or art, it also inspires opportunities to develop the creative mind, applying it to other subjects within the whole of the curriculum.
Affiliations – Connections to the world of Culture and Art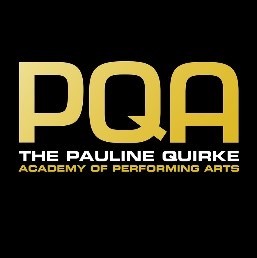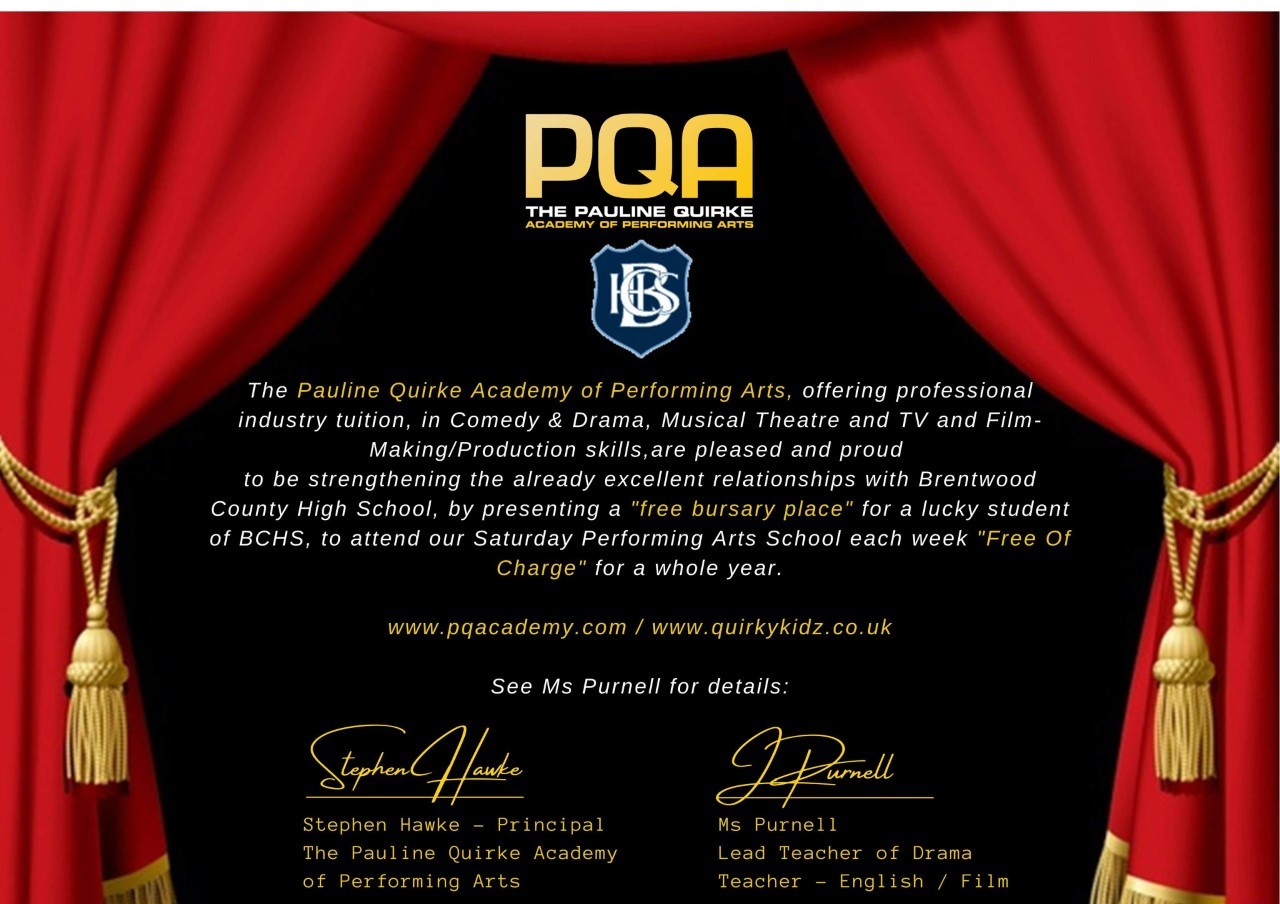 PQA Brentwood, established around 11 years ago, was PQA's Academy number eleven. Many students from Brentwood County High School attend PQA Brentwood on Saturday afternoons, learning and honing skills in Musical Theatre, Comedy and Drama, and TV and Film production. PQA have many success stories, with many PQA Alumni, having attended full time drama schools such as LAMDA, The Brit School, The National Theatre, Trinity College London, RADA, The Guildhall School of Music and Drama, The Royal Birmingham Conservatoire, and The Central School of Speech and Drama. Students have gone to take careers in the Performing arts both in-front of, and behind the camera, through their internal Agency Quirky Kidz, in well-known productions on the West End Stage, TV programmes / series and The Silver Screen.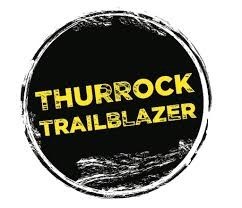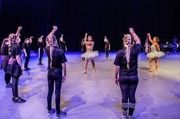 Students at BCHS take part in the Royal Opera House Thurrock Trailblazer innovative programme of high-quality arts and cultural activities, visits to heritage sites and specialist teacher training, that boosts creative learning in schools and accelerates pupils' development. In partnership with Thurrock Council, the Royal Opera House is working with local, regional, and national arts organizations to deliver cultural education in Thurrock. Since 2014 Thurrock Trailblazer has worked with over 70 Cultural Partner organisations and has provided skills development for hundreds of teachers through over 700 training opportunities, including in leadership of arts and cultural learning. The programme has reached 49 schools - 90% of schools in the borough - with over 30,000 young people involved in Thurrock Trailblazer cultural activities to date.
Performing Arts After School Clubs
Technical Workshop - how to use sound/lighting for theatre/school show.
Drama - performance through improvisation skills.
Pitch Perfect - develop singing modern pop songs and musical theatre.
Funny Bones Comedy Club - develop skills in comedy as stand up and working in groups in situation comedy.
Dance - develop skills in all forms of dance.