SAFEGUARDING/MENTAL HEALTH WELLBEING
Designated Safeguarding Lead/Mental Health Lead - Mr McRitchie
a.mcritchie.bch@osborne.coop
Deputy Designated Safeguarding Lead - Mrs Neale
h.neale.bch@osborne.coop (07741 652 367)
Please click here to view the Safeguarding Policy 2022Please click here to view the Safeguarding Addendum March 2021
Please click here to view Keeping Children Safe in EducationPlease click here to view Harmful Sexual Behaviour/Peer-on-Peer Abuse
"Safeguarding Lead/Wellbeing Manager has been such a tremendous help to my son. Over the past few months, he has suffered quite badly with mental health. She has shown great support to both my son and myself through this time, constantly keeping in touch to talk and creating a structure for him at school. He really relies on someone to trust to talk too and this has been instrumental in his recovery. I would like to say a big thank you to the Safeguarding Lead for this continued help." (Year 10 parent)
"Due to our ongoing family issues, the wellbeing manager has continued to support my child through this difficult time with home visits and weekly call and this has made home life a lot more manageable." (Year 8 parent)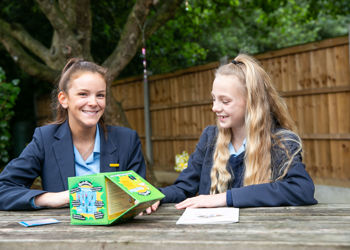 Our students wellbeing is incredibly important to all members of staff at BCHS. We have mental health and wellbeing running throughout our curriculum and tied to the co-operative values of self responsibility, openness, self help and caring for others. All staff are trained to look out for and support our students.
We also make sure that for those who need extra intervention there is a range of support. This includes our personalised learning zone, school counsellor, individual mentoring, intervention groups for anxiety, bereavement and anger management.
We have Year 10 Mental Health Ambassadors who are trained to spot early warning signs and help to speak to the right person to get the support they need. This project is planned to include all years as we move forward.
Mental Health Lead - Alistair McRitchie (a.mcritchie.bch@osborne.coop)
Mental Health First Aiders - Alistair McRitchie and Helen Neale
Level 2 Understanding Children & Young People's Mental Health Trained
Ellie Gosling
Stephen Peacock
Tracey Mulliner