West Ham United Foundation

Brentwood County High School are delighted to announce the continuation of our pioneering sports partnership with West Ham United Foundation.
The School has been an established partner as the Foundation's hub school for the Brentwood area since 2016, with a member of West Ham Foundation's coaching staff based in school on a full time basis to fully implement the BTEC & 6th Form Football Development Programme along with building on, and creating new, links with Primary Schools in the surrounding areas.
In addition to the Post 16's and Primary Community Engagement, the Community Hub Officer supports the School through a variety of different events and activities within the school itself such as Open Evenings and School Tours, Careers Events, Football Fixtures, Extra-curricular clubs and much more.
Recently, the Foundation has become the delivery partner for NCS, open to Year 11 students within Brentwood County High to take up this fantastic opportunity and gain valuable life skills through these fantastic activities.
Primary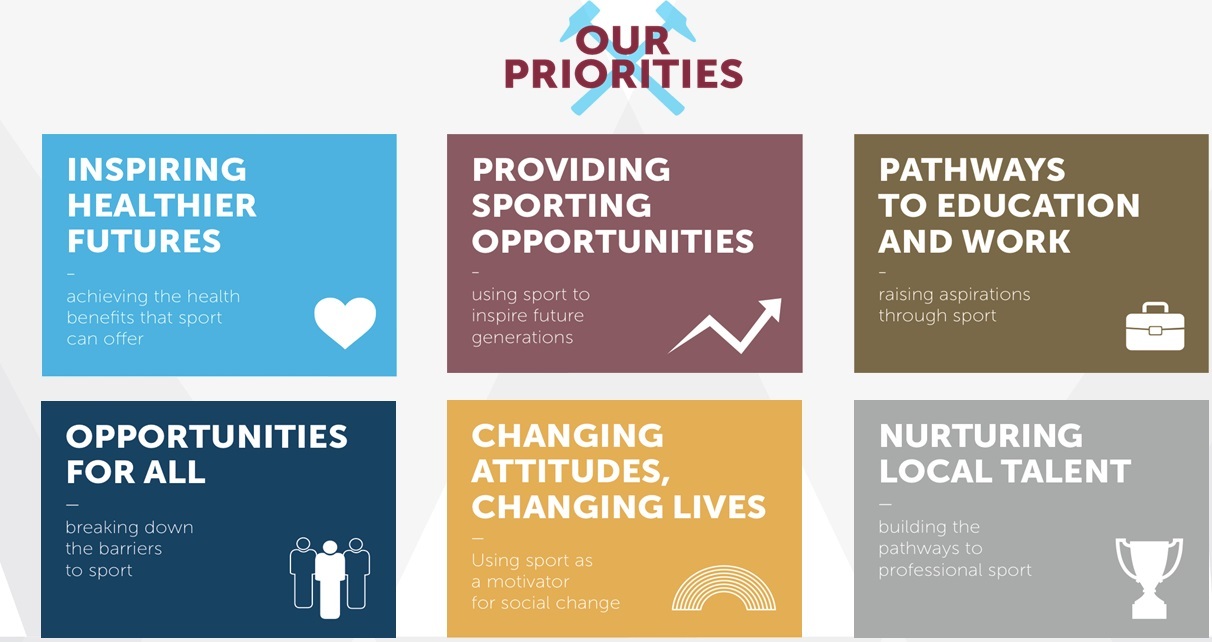 Any Old Irons Christmas Party
Brentwood County High's Primary Liaison Team host our West Ham United Foundation's Primary & Pensioners Christmas Party
To end the year, BCHS hosted a Christmas party for the Year 6 WHU Foundation football team and the WHU pensioners support group 'Any old Irons'. It was the perfect opportunity to celebrate the generations and bring everyone together to celebrate Christmas and share in their passion of football. We had everything from games of bingo, school performances, sing-along songs, and a full Christmas dinner with all the trimmings. Much to everyone's surprise and delight Carlton Cole, an ex-West Ham and England player, arrived to join us for the festivities. He stayed with us right until the end and joined in with all the celebrations. By the end of the day everyone was feeling festive and buzzing with excitement for what the Christmas holidays have to offer.
Take a look at the link below to hear what Carlton had to say about the event: https://www.instagram.com/p/B6F4GqBF5aK/?utm_source=ig_web_copy_link
Christmas Party Feedback:
"On behalf of Any Old Irons I want to thank you once again for a truly wonderful day. We were all so happy because you, your pupils and the Year 6 pupils treated us like Royalty. It was wonderful talking to them and hearing about their experiences. If you could let the primary schools know how impressive their pupils were we would really appreciate it. The concert, and community singing lifted the heart and spirits. I hope the pupils enjoyed it as much as we did. Once again, thank you." – Any Old Irons.
"I would like to second Sue Adams` `thank you` for the wonderful day you invited us be part of today. Everything was perfect, but so relaxed and such fun. It was a great experience to meet pupils of different ages and at different stages of their education, and hear their aspirations, especially in the field we love & support. I found the children so polite, yet forthcoming. The tap, ballet & modern dancing were a joy to watch & the orchestra & singing were music to the soul as well as the ear. Thank you for the lunch & the welcome - I`m still smiling. Happy Christmas & all the best for 2020." – Any Old Irons.
"I would like to say THANK YOU! My son had a fantastic time today & was telling me all about it on the way home. What a great community event. Can you say a big thank you to everyone go helped put it together too." – Year 6 Parent.
"As a school you have gone above and beyond anything we expected. Some of the pensioners live alone and don't integrate with the younger generation. It was a pleasure to see the joy on their faces when they were socialising with the students. This event will stay with them forever. I'd love to be a fly on the wall on the train journey home as I am sure they were singing the whole way home!" – WHU Foundation.
Click on the link to see video highlights from the day: https://we.tl/t-aVufCrwP2y
BCHS/West Ham Foundation School Football Academy Trials For Year 7 (2020-21)
What a fantastic turnout for our inaugural BCHS/West Ham Foundation School Football Academy trials for Year 7 (2020-21) with approximately 30 Year 6 boys and girls attending from 8 different primary schools. The standard was very high and showed a promising start to the new journey ahead. Well Done everyone!
All participants will be receiving a letter soon stating if they have been successful in getting a place on the programme.
We have been informed that some students were unable to attend the initial trial session due to prior commitments. Therefore to avoid disappointment we have put on a second trial date for the 20th November for the students affected. Everyone who had already registered an interest should have received an email regarding this and if you would like to take part then please contact us as soon as possible to register your place.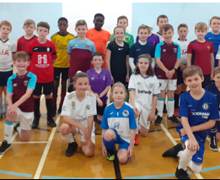 Secondary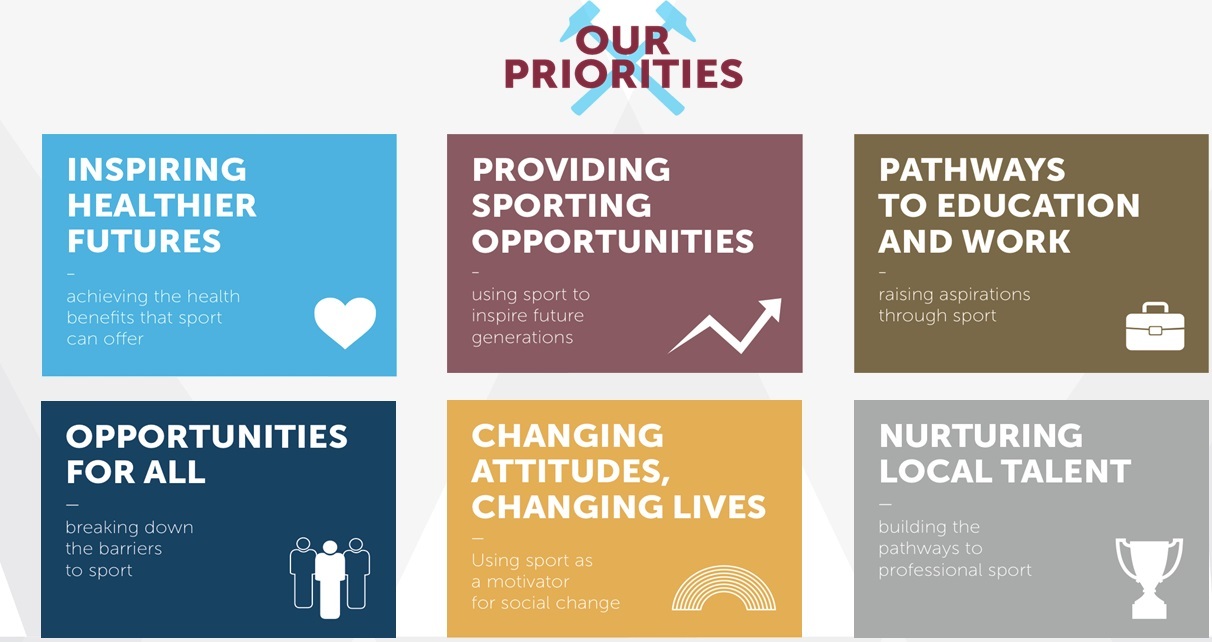 Post 16 Academy
WEST HAM UNITED FOUNDATION POST 16 FOOTBALL ACADEMY
Brentwood County High School are delighted to announce that we have officially launched our pioneering sports partnership with West Ham United Foundation.
The School has been an established partner as the Foundation's hub school for the Brentwood area since 2016, with a member of West Ham Foundation's coaching staff based in school on a full time basis to fully implement the BTEC & 6th Form Football Development Programme.
This Full time 2-year Programme is built to holistically educate the students' game understanding and football performance, both on and off the field, combined with an education programme studying towards BTEC Sport or A-Level PE courses, with a pathway, through the partnership with West Ham United Foundation, into University, Traineeship and Apprenticeships as well as Employment Opportunities.
What the programme will include:
Up to 8 hours a week coaching from West Ham United Foundation UEFA licensed coaches
Regular matches in the English Colleges League and/or ESFA Super League
Gain BTEC qualifications up to and including the Extended Diploma in Sport (Equivalent to 3 A-Levels)
Opportunity to undertake A Level PE Qualification
Bespoke Community Education workshop opportunities
Opportunities to shadow qualified coaches on workshops and sessions aimed at Primary School pupils
Potential opportunities to gain additional qualifications such as FA level 1 & 2 Coaching Qualifications, Safeguarding, First Aid and Sports Leadership awards and Officiating qualifications.
University, Traineeship, Apprenticeship, Employment pathway opportunities through West Ham United Foundation.
For further details on the programme please contact: Mr Chris Cronin, West Ham United Foundation's School Sports Officer for the Brentwood area. Email: c.cronin.bch@osborne.coop
West Ham Poster Post 16s Open Trial4
UEL Collaborative Degree Programme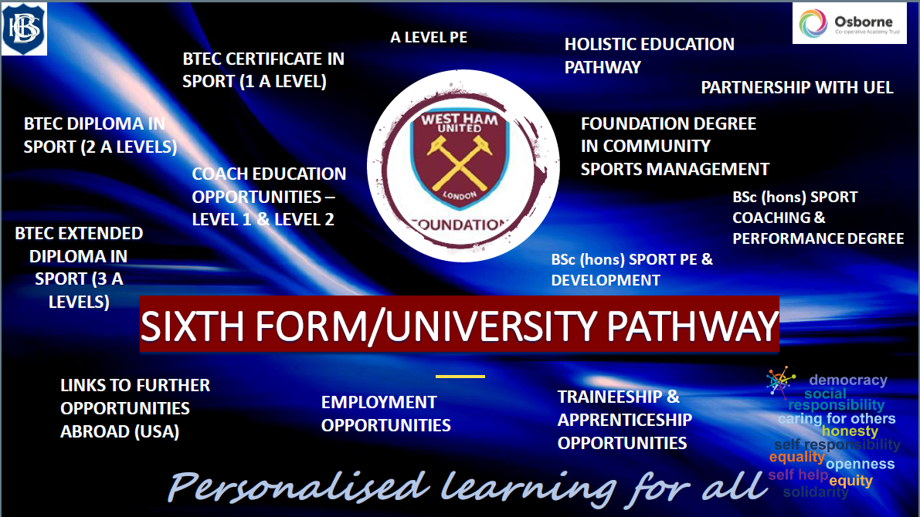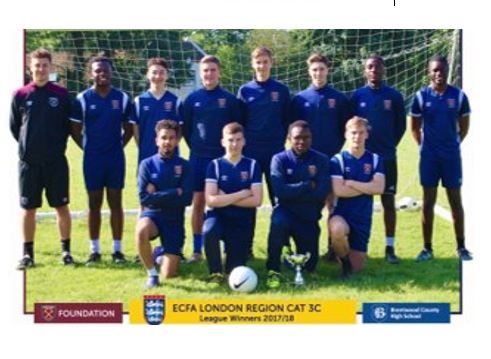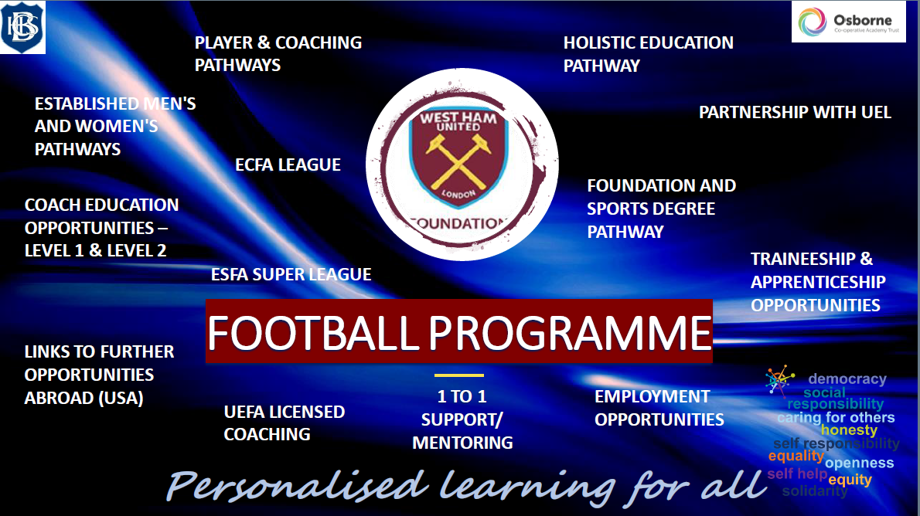 NCS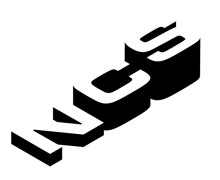 West Ham United Foundation is responsible for delivering the life-changing experience for young people in Brentwood. We help teenagers to realise their potential, smash their future goals, and have a lot of fun along the way!
BUT ENOUGH ABOUT US, WHAT EXACTLY IS NCS?
Designed for 16-17 year olds, NCS is a youth programme that runs every summer and autumn, during school holidays.
The experience is all about emboldening young people, by giving them the buzz of being an adult (without all the responsibilities). On NCS, participants live away from home and get a taste for independence. They mix with a new crowd of people and take on exciting challenges together. The experience helps young people to develop skills that will set them up for life after school.
Participants then get a chance to use these new-found skills, by tackling a passion project of their choosing. NCS is dedicated to providing a platform for young people where they can speak up, get their voice heard and tackle real-world issues close to home.
The experience might last just a few weeks, but the impact? That lasts a lot longer. Since day one, in 2011, nearly 600,000 young people have taken part in NCS, completing over 14.5 million hours of community action, and gaining priceless life experiences.
If you want to find out more, follow NCS on Instagram, Facebook and Twitter, or head over to their site.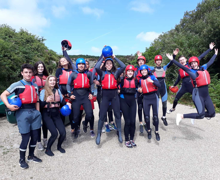 West Ham United Foundation News
Events
See the document below to book your place!
Hammers at Home