CORONAVIRUS UPDATES

Coronavirus Updates March 2020 to date
This page will be updated by BCHS with information on the status of our school in relation to the coronavirus outbreak.
Where we are using online teaching methods we have drawn up a "protocol" for staff and students to ensure everyone stays safe when online. The student version is here.
Please read through this with your child and make sure they understand how we expect them to use resources in a safe way.
We will be following government guidelines and taking all possible precautions to protect the health and safety of both students and staff.
Essential measures include:
A requirement that people who are ill stay at home.
Robust hand and respiratory hygiene.
Enhanced cleaning and ventilation arrangements
Active engagement with NHS Track and Trace.
Formal consideration of how to reduce contacts and maximise distancing between those in school wherever possible and minimise the potential for contamination so far as is reasonably practicable.
Contacts and risk of transmission to be reduced by :
Grouping children together – year group 'bubbles'.
Avoiding contact between groups – zones in operation for break and lunch.
Attendance
Students and staff should not attend the school site if they are experiencing any symptoms of Coronavirus. For a full list of symptoms, see NHS guidance here.
Students and staff should also not attend the school site if they are self-isolating.
If a child is experiencing Corona virus symptoms, parents/carers must contact us as early as possible. This will allow us to take appropriate next steps if necessary, in line with the government's track and trace programme.
Parents/carers must inform the school by 8 am if their child is going to be absent.
Classroom Procedures
Students must remain outside the designated area.
Students will remain in their year bubble throughout the day and must not cross into another year group's bubble.
Teachers should facilitate the cleaning of the desks if there has been a change of students on arrival with the disinfectant spray and blue paper.
Teachers will teach from the front of the room, ensuring social distancing between them and students at all times.
If it is essential for materials to be handed out to the class, the teacher must place them down at the edge of their designated area and retreat to a safe distance so a student can collect them and hand them out.
Students are expected to bring in their own equipment and books for their lessons; equipment will not be lent to students.
Learning Support Assistants (LSAs) and other additional members of staff in classrooms must be 2 metres apart from students and other staff. If an LSA needs to work in close contact with a student who has specific learning needs, then they must wear appropriate PPE.
If for any reason staff have to be within 2 metres of others then they must wear the appropriate PPE.
Strict seating plans must be adhered to for all classrooms, for all students.
Travel To and From the School Site
Students should follow government guidance when using public transport to and from school.
Staff and students must follow the 'rule of six' as soon as they leave the school site.
Additional Cleaning
Additional cleaning and sanitising will take place throughout the school day.
Classrooms will be cleaned at the end of the school day and not used again until the next day.
There are cleaners on-site throughout the school day.
Catering
Each zone will have its own designated area to purchase hot and cold food and drinks.
We are currently not able to re-fill water bottles.
Behaviour
Government guidance is very clear: if students cannot behave in line with health and safety protocol they should not be on the school site. Staff and Students are expected to follow the Student Behaviour and Expectations Policy and the subsequent Addendum to the policy.
All students must wear full school uniform. If a student has PE, they are permitted to wear their PE kit and must have their blazer on while moving around the building.
Additional Measures and Information
Additional PPE will be provided to those with first aid responsibilities or those who may have to come in close contact with students.
Please note that testing is available to all secondary school staff and students and we will follow government guidelines regarding track and trace measures and any suspected cases that occur in the school community.
Ventilation
To balance the need for increased ventilation while maintaining a comfortable temperature, the following measures are also in use:
Opening high-level windows in preference to low level to reduce draughts.
Increasing the ventilation while spaces are unoccupied (e.g. between classes, during break and lunch, when a room is unused).
Providing flexibility to allow additional, suitable indoor clothing.
Rearranging furniture where possible to avoid direct drafts.
Heating will be used as necessary to ensure comfort levels are maintained particularly in occupied spaces.
If the temperature is uncomfortable in a classroom then students will be allowed to keep their external coats on.Policies
Please click here for all BCHS policies and any addendums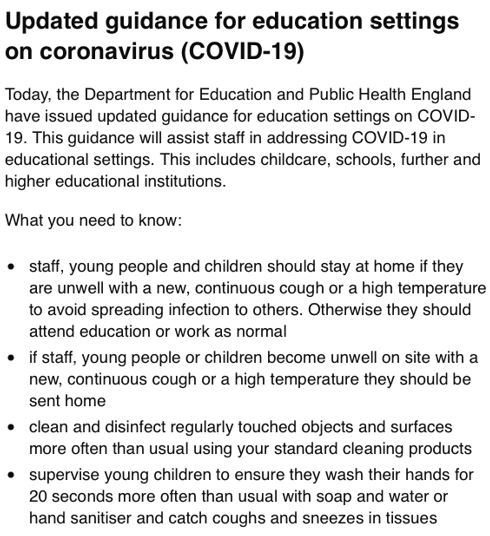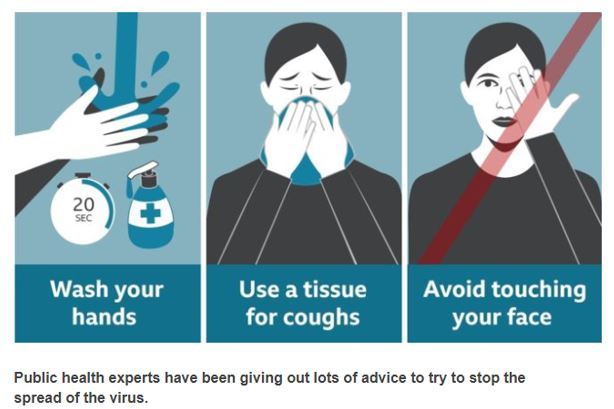 Click here to visit the government website for further guidance