Primary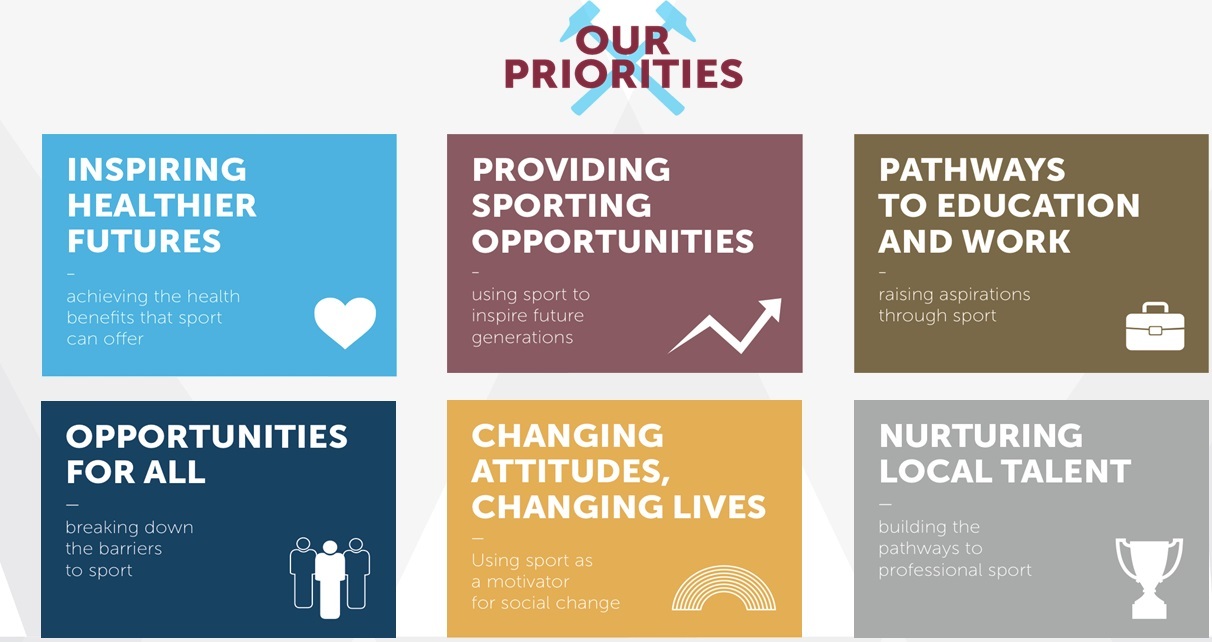 Any Old Irons Christmas Party
Brentwood County High's Primary Liaison Team host our West Ham United Foundation's Primary & Pensioners Christmas Party
To end the year, BCHS hosted a Christmas party for the Year 6 WHU Foundation football team and the WHU pensioners support group 'Any old Irons'. It was the perfect opportunity to celebrate the generations and bring everyone together to celebrate Christmas and share in their passion of football. We had everything from games of bingo, school performances, sing-along songs, and a full Christmas dinner with all the trimmings. Much to everyone's surprise and delight Carlton Cole, an ex-West Ham and England player, arrived to join us for the festivities. He stayed with us right until the end and joined in with all the celebrations. By the end of the day everyone was feeling festive and buzzing with excitement for what the Christmas holidays have to offer.
Take a look at the link below to hear what Carlton had to say about the event: https://www.instagram.com/p/B6F4GqBF5aK/?utm_source=ig_web_copy_link
Christmas Party Feedback:
"On behalf of Any Old Irons I want to thank you once again for a truly wonderful day. We were all so happy because you, your pupils and the Year 6 pupils treated us like Royalty. It was wonderful talking to them and hearing about their experiences. If you could let the primary schools know how impressive their pupils were we would really appreciate it. The concert, and community singing lifted the heart and spirits. I hope the pupils enjoyed it as much as we did. Once again, thank you." – Any Old Irons.
"I would like to second Sue Adams` `thank you` for the wonderful day you invited us be part of today. Everything was perfect, but so relaxed and such fun. It was a great experience to meet pupils of different ages and at different stages of their education, and hear their aspirations, especially in the field we love & support. I found the children so polite, yet forthcoming. The tap, ballet & modern dancing were a joy to watch & the orchestra & singing were music to the soul as well as the ear. Thank you for the lunch & the welcome - I`m still smiling. Happy Christmas & all the best for 2020." – Any Old Irons.
"I would like to say THANK YOU! My son had a fantastic time today & was telling me all about it on the way home. What a great community event. Can you say a big thank you to everyone go helped put it together too." – Year 6 Parent.
"As a school you have gone above and beyond anything we expected. Some of the pensioners live alone and don't integrate with the younger generation. It was a pleasure to see the joy on their faces when they were socialising with the students. This event will stay with them forever. I'd love to be a fly on the wall on the train journey home as I am sure they were singing the whole way home!" – WHU Foundation.
Click on the link to see video highlights from the day: https://we.tl/t-aVufCrwP2y
BCHS/West Ham Foundation School Football Academy trials for Year 7 (2020-21)
What a fantastic turnout for our inaugural BCHS/West Ham Foundation School Football Academy trials for Year 7 (2020-21) with approximately 30 Year 6 boys and girls attending from 8 different primary schools. The standard was very high and showed a promising start to the new journey ahead. Well Done everyone!
All participants will be receiving a letter soon stating if they have been successful in getting a place on the programme.
We have been informed that some students were unable to attend the initial trial session due to prior commitments. Therefore to avoid disappointment we have put on a second trial date for the 20th November for the students affected. Everyone who had already registered an interest should have received an email regarding this and if you would like to take part then please contact us as soon as possible to register your place.